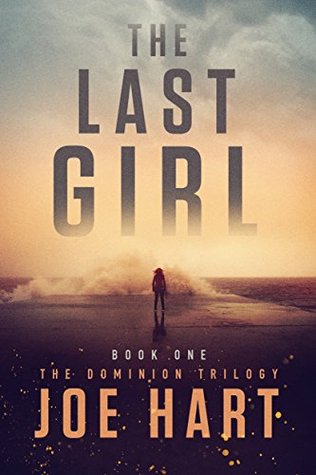 Review for "The Last Girl" by Joe Hart (March 2016)
Rating: 1 out of 5 stars
Didn't care too much for this. The premise is interesting enough–a virus has led to a dramatic decline in the numbers of female births, reducing them worldwide to zero. The remaining girls are locked away in a facility where they are bred to repopulate the earth. This isn't a spoiler, because honestly anyone reading this could have come up with the same conclusion within 5 minutes of reading this book. Zzzz.
Zoey, the main character, is a completely unbelievable character. For a person locked in a facility for most of her existence away from normal human contact, she seems to have an excellent knowledge of weapons (okkkkay) and her shooting ability is dead-on. The author explains the progression of the girl-destroying virus through the narratives of several other characters, but you don't care about these people and honestly about 100 pages could have been cut from this book and it wouldn't have suffered. The science here is kind of weird too. Isn't the sex of a baby determined by the father? Hmm…
In addition to that, this entire book is written in a funky kind of present tense that I didn't like. Example: She reaches out, wishing she could smash the protrusion of the calendar off the wall but knows they'll just put another one up, and an act like that would earn her time in one of the boxes. I'm all for alternative points of view, but to read an entire book where it's written like this makes you wonder if she's in the process of doing something, just thinking about it, or if she even did it at all.
I imagine that plot comparisons to Atwood's "The Handmaid's Tale" and P.D. James' "Children of Men" are inevitable here, though this book isn't even in the same league. I am also wondering why the author insists on continuing this book as the first of a trilogy. Then again, I'm not surprised, as it seems to be trendy for all dystopian YA, whether it's good or not these days to be part of a trilogy (Hunger Games, Divergent, the 5th Wave, etc). Whatever.
[NOTE: This copy was provided to me from the publisher and Net Galley in exchange for an honest review.]