Hola!
It's been a while, I know. With my second year going and the semester drawing to a close, I haven't had as much time for this site as I should. I continue to read, but because I'm picky about what I post here, you guys only see about 75% of what comes across my reading pile.
Enter Brit Bennett's The Mothers. I knew I'd be posting about this book the moment it started coming up on the Internet. I just finished it tonight, so here goes: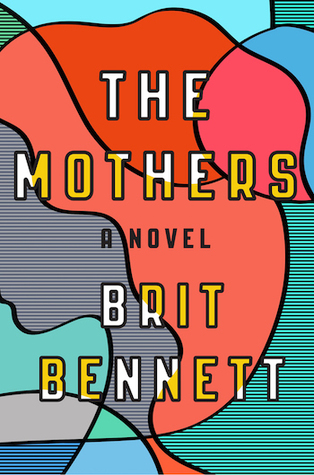 Review for "The Mothers" by Brit Bennett (2016)
Rating: 4 out of 5 stars
This book has been getting a lot of buzz in literary circles this fall and after reading it, I definitely understand why. It is well written, finely characterized, and it's an excellent story. In short: the hype around this book is well deserved.
"The Mothers" centers on Nadia Turner, a beautiful 17-year-old African American girl whose mother has recently committed suicide. She hooks up with the pastor's son, Luke, and soon after, discovers that she is pregnant. Nadia has an abortion, Luke pays for it, and the two teenagers subsequently move on with their lives. Nadia hides this secret from everyone, her father, her church, and even Aubrey, her tightly wound best friend. The novel then follows Nadia, Luke, and Aubrey through the next several years as this trio find themselves caught in a trio of secrets, lies, and heartbreak.
The plot to this book is solid and the writing is sharp. The only criticism I have is at the beginning of each chapter, there is a soliloquy narrated in the first person plural by the 'mothers' of the church in which Nadia, Luke, and Aubrey are a part of. Even though I liked it, these parts of the book didn't work as well as the rest. Otherwise, definitely a solid offering from Ms. Bennett. I will definitely be watching for her work in the future.