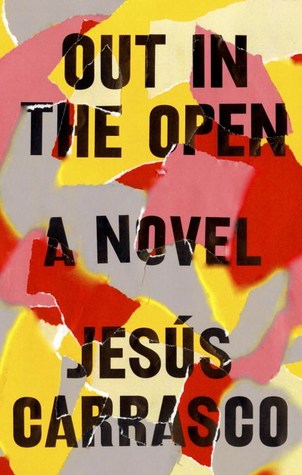 Review for "Out in the Open" by Jesus Carrasco (2017)

Rating: 3 out of 5 stars
In a desperate desert land, an unnamed boy flees his home and eludes a bailiff set on capturing him. The boy encounters a kind goat herder and together they brave the harsh terrain as they journey across the land, trying to keep one step ahead of the bailiff. We never find out the reason for boy's flight or why the bailiff is so intent on killing him, though such an explanation may have helped me understand the story better.
Overall, the writing's good but I wasn't impressed. There's a lot of description here of what the characters are doing at ALL times, and after pages and pages of such minutiae, I found myself skimming the book. Comparison between this novel and Cormac McCarthy's "The Road" are inevitable, as they both feature pretty much the same elements–an unnamed man and boy, a bleak landscape, pursuit by evil people. Some have called this book dystopian, though for me it had a wild west kind of feel. Needless to say, I like McCarthy's book better.
P.S. – This is the 3rd book I've read this year with unnamed main characters ("Chemistry" by Weike Wang, "One of the Boys" by Daniel Magariel, and this one.) Why is this happening? Somebody care to explain this to me?
[NOTE: I received a free copy of this book thanks to the publisher, Riverhead Books, because I won this book in a Goodreads giveaway. Opinions are mine.]