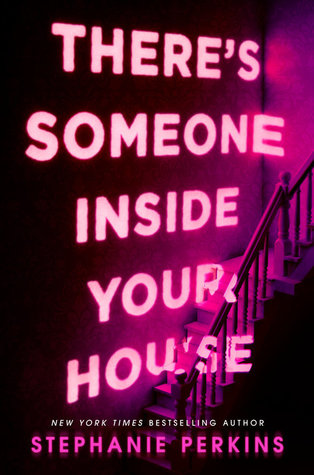 Review for "There's Someone Inside Your House" by Stephanie Perkins (2017)

Rating: 2 out of 5 stars
Whew Lawd this was bad…
First off, I love YA thriller/horror. If you spent your high school days reading R.L. Stine and Christopher Pike, then you know what I'm talking about. So when this book came out, I was on it faster than a speeding ticket.
This is my first Stephanie Perkins novel. From my understanding she mostly writes YA romance and this was her first foray into horror. After reading this drivel, it's my determination that she should probably stick to writing romance.
The run-down: Makani Young, the main character, is sent to live with her grandmother in a small Nebraska town following her parents' divorce and after a mysterious incident in her Hawaii hometown that's not revealed until the end of the novel. She has eyes for Ollie, a pink-haired emo kid, and after they meet they make like rabbits for most of the book. While Makani and Ollie are exploring each other's anatomies, meanwhile, there's a psycho running around killing members of their high school student body for reasons unknown.
So where do I begin? For the whole "Who will be next?" hook, this book had only about 5 deaths and still turned out to be 99.9% romance. The book pivots between Makani and Ollie's relationship and the killer's next victim, which we follow in a brief chapter as it happens. We're never told why the killer is picking people off, and his identity is fully revealed at about 60% into the book. What happens after this? Nothing. For me, it's was a hazy blur of wtf moments and skipped pages.
And Makani and Ollie…what a mess. For a romance writer, the author manages to make their relationship strictly about lust and nothing else. Despite all the physical fun these two are having, it's mindlessly boring. Even an old pervert like me started flipping pages after awhile. On to the next slashing please…
I was expecting more blood and gore here. Two stars.