Making up my own Top Ten Tuesday topic again. Today I'm going to talk about DNF's.
There's a lot of reasons why I choose to stop reading a book. I've discussed them in the past in far more detail, though my rule in general is that if a book doesn't give me a good reason to continue it after 50 pages, I usually close it and don't come back. There's also the "how do I feel" test, where I will read for a while and then ask myself how I feel based on the first couple dozen pages. If it's not making me curious, I generally don't go further.
So what did I DNF in 2018? Here's a quick list of just 10 books that I gave the boot to:
A History of Violence – Edouard Louis
For a book about the author's sexual assault, I found this book's tone far too cold and confusing. Large portions are told through the perspective of the author's sister, and I couldn't tell where the author's own voice was. I like Louis, but this one wasn't for me.
2. Bearskin – James McLaughlin
Chills and thrills about a man chasing bear poachers on a mountain. Good premise, but there are huge swaths of the book in which literally nothing happens–birds sing, bees make honey, grass grows. Snooze City.
3. The Lauras – Sara Taylor
A mother and a child (the sex of the child is never given, it may be assumed that they are transgendered) run away from her husband and criss-cross the country. It's terribly slow. Page 100 and it still really hadn't gotten off the ground yet. Blah.
4. The Other Wes Moore: One Name, Two Fates – Wes Moore
A successful Black writer and Army veteran investigates the history behind a prison inmate who bears his same name. Seems to draw a faulty premise on a less fortunate outcome based on the existence of his own privilege, particularly class.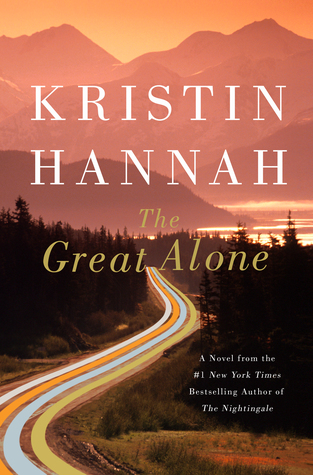 5. The Great Alone – Kristin Hannah
I couldn't seem to get into this one, even after about 200 pages. I may actually come back to it one day when I'm in the mood. For now though, nahhh…I'm good.
6. Pretend I'm Dead – Jen Beagin
I don't know how or why this book has such great reviews. About the life of a quirky cleaning lady, it started off cool but towards the middle I found it to be rather tedious and boring, as if the air went out of a balloon and fell flat. There is a sequel to this book coming in 2019, which I don't care to read either.
7. How Are You Going to Save Yourself – J.M. Holmes
I was cool with this book until about halfway in, when three of the four male characters gang rape a female character with indifference. Rape in literature minus a critique, in my opinion, is simply unacceptable. It's also the very definition of what is meant by 'rape culture.'
8. The Incendiaries – R. O. Kwon
Another book with high reviews and I'm not sure why. I loved the writing, but the characters I found to be stilted, cold, and inaccessible. Not for me.
9. Ohio – Stephen Markley
Overwritten and bloated novel about 4 high school friends meeting up on the same night in–where else? Ohio. For me, there were too many flashbacks for expository purposes. I didn't care either.
10. I Stop Somewhere – T. E. Carter
Mashup between "The Lovely Bones" and "13 Reasons Why" about the spirit of a young rape victim, murdered by the town's hero and doomed to watch further sexual crimes in the same location for all eternity. Unlike "How Are You Gonna Save Yourself" there is a critique on rape here, but the bad stuff is far too detailed to be usable, and it's all at the expense of plot development.