Another boring designated Top Ten Tuesday topic has ensued this week, so today I'll talk about my favorite podcasts. Why podcasts? Because they're interesting. There's a myriad of great apps out there to search, save, and listen to them depending on whether you're an iPhone or Android user. I use the Stitcher app and I get an updated stream of my favorite podcasts in my car, sitting at my desk at work, or at home over my Bluetooth speaker. I find podcasts to be a very powerful storytelling medium in the same intellectual space as the books I read.
Before reading this, please note that I tend to be partial to news-heavy content and true crime. So yes, here goes…
My Top Ten Favorite Podcasts
This American Life – Oldest, longest running, and pretty much the gold standard of podcasts, hosted by Ira Glass. A new episode comes out every Sunday, and they're always chock full of just plain interesting stuff.
Reveal – Another highly engaging podcast that fuses high-quality investigative reporting with great content. A lot of great topics are covered here: immigration, racial discrimination, advances in technology, education, etc.
Monster – A must, especially if you're into true crime shit like I am. This season is about the Zodiac killer, last season was about the Atlanta child murders. Killer synth music too.
Cults – A great podcasts all about, well, cults. Christian cults, occult cults, Satanic cults, Buddhist cults, cults that kill, secret cults…you get the picture. It's great.
Ear Hustle – Very cool podcast that's actually written, researched, produced, and hosted by inmates at San Quentin maximum security prison in California. Lots of criminal justice issues discussed here, along with the daily goings on of people behind bars. It's not always depressing, it's actually very informative and funny.
Crimetown – Another great anthology-style podcast all about crime and corruption in a particular American city. Last season, the featured city was Providence, Rhode Island, this season is Detroit, Michigan. Very detailed investigative reporting.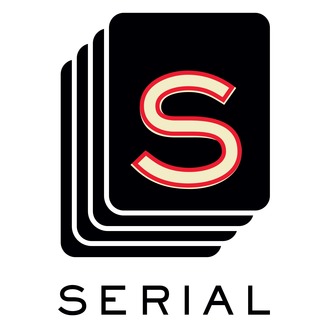 Serial – Another gold standard, with hype surrounding it that's completely deserved. Each season is different, though I must say that this past season was probably the best. In this season, the host takes an in-depth look at the criminal justice system in Cleveland, Ohio.
Generation Why – Weekly podcast with two hosts (Aaron & Justin) that break down and discuss theories and details surrounding selected topics. Not just true crime, they take on murder cases, disappearances, conspiracies, supernatural stuff, controversies, and good, fun mysteries.
Lore – Another gold standard, bi-monthly podcast that breaks down mysteries, the supernatural, nightmares, and just plain dark stuff. I compare listening to Lore with the feeling you used to get with the book "Scary Stories to Tell in the Dark" with the creepy pictures back in grade school.
'
The Trail Went Cold – Very cool, DIY-ish produced podcast that discusses missing persons and cold cases. A lot of the topics the host covers were previously discussed on NBC's Unsolved Mysteries, so there's heavy nostalgic value here, especially if you were a fan of that show. The host is Canadian (I think), so hearing him say words like "house" (sounds to my American ear like "host") is funny. Anyway, I love this show…
That's it for now, though there's a bunch more. Maybe I'll do another favorite podcasts, part 2 soon. Until then…
xoxo, K