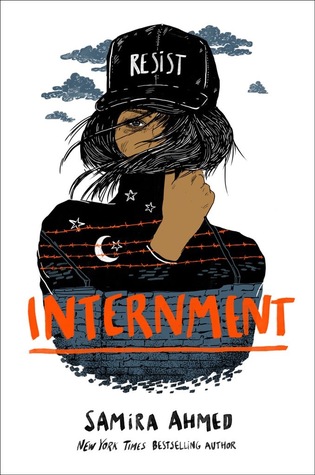 Review for "Internment" by Samira Ahmed (2019)

Rating: None (DNF)
Not going to rate this because I DNF'd this one, right at about 30%.
"Fifteen minutes into the future," Muslim-American teenager Layla finds herself in an internment camp in the desert of California, placed with her family there after an Islamophobic president (sound familiar?) enacts an Exclusion Law, prompting the government to round up Muslims and relocate them. It's pretty horrifying but feels achingly real in today's climate: neighbors turning on other neighbors, the government pursuing those who resist. Layla and her family are taken to a dusty outpost in the California desert and treated not much better than animals. Despite the harsh reality of the camps and the danger of escape, Layla begins to plot how to take down the system for good.
The idea behind this book is excellent, exactly why it immediately found its way on my TBR list. But the execution, MY LORD…
For one, let's talk about the universe of this novel. We're told this story occurs "15 minutes" in a not so distant future, but there is no build up or explanation of how we got here. The author assumes we get it, but I'm sorry–all of us don't. The premise is heavily based on the Japanese internment of WW2, but the author makes the assumption that her readers have a detailed understanding of these events. Even if the topic is contemporary, worlds still must be built up, a reader needs to feel as if they're a part of it. I didn't get this at all here. There's no effort to familiarize or explore the background, just a small info dump and then bam….we're in the camp with Layla.
Two: the characters. There's not much to Layla's voice. She hates the camp, she disagrees with her docile parents, she thinks about her boyfriend a lot. Granted I didn't finish it, but with this basic info–why would I want to? The guards and the director of the camp yell and pound their fists and drag people away like your typical stock bad guys. There's a lot of telling here and very little showing, I wasn't compelled and I wasn't convinced.
Overall, great idea but not executed with a whole lot of care and consideration.