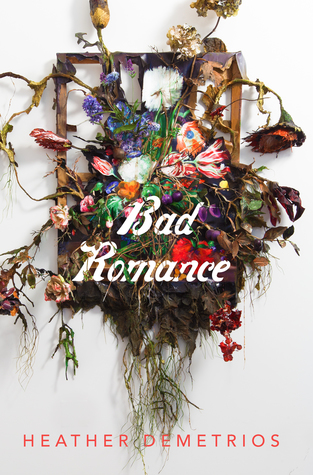 Review for "Bad Romance" by Heather Demetrios (2017)
Rating: 4 out of 5 stars
It took me a while to read this book. Despite the content I jumped in head first, and perhaps that was the wrong way to read this. Regardless, I found this book dead on in its accuracy of how emotionally abusive relationships work.
Grace is a teenage girl from a troubled home. Her mother is an obsessive nitpicker and neat freak, her stepfather unrelenting in his own dominance and control over her mother and the rest of the family. She eventually meets Gavin, an emotionally unstable rocker who, through jealousy, threats of suicide, and his own insecurities, begins to control everything about her: what she wears, where she goes, who she can talk to. There is no physical abuse but there is a steady emotional violence here, an erosion of her dignity, a trampling of her personhood. It's hard to watch. It's even harder to read about.
The ghost of my 16-year-old self made this book so difficult to read. I was Grace in high school–insecure, eager to please, in a relationship for 3 years with a person who was very much like the Gavin of this book. I think the genius of this novel is the way the author shows how impossible it can seem for the victim to get out of these kind of relationships. Thankfully Grace has a support network in her friends, who act as an anchor for her.
I definitely recommend this book to teens, as well as adults.