Ya'll know me…I've always marched to the beat of my own drum. I read and review what interests me, I don't care about what books are trendy or popular. Occasionally, however, my curiosity gets the best of me and I pick up a book that everybody else likes too. Below are some "popular" picks that weren't all that bad after all…
1. The Hunger Games – Suzanne Collins
I loved this whole trilogy. I don't care about allegations of plagarism, nitpicky little observations people make about the movies, yadda, yadda. These are all decent books. Sue me.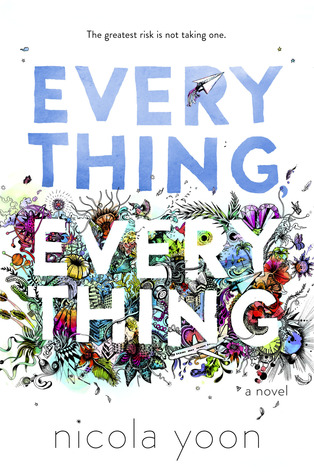 2. Everything Everything – Nicola Yoon
Another popular pick I loved immensely. I think I even reviewed it
here
. Ahh…
3. Wonder – R.J. Palacio
This book had me crying at a Panera Bread restaurant at 8:30 on a Sunday morning. Not out of pity, but due to an incredible empathy the author manages to make you feel for the main character. This is not easy to do. I wholeheartedly and steadfastly recommend this book to everyone. Yes, everyone.
4. The Fault in Our Stars – John Green
I've read the blogs of those who do flips over John Green books. I'm not one of those people. As a matter of fact, this is the only John Green book I've read. However, I really really liked this book. I can see why it has such a wide appeal, for adults and kids alike.
5. The Glass Castle – Jeannette Walls
Another popular nonfiction book that I really, really liked. I haven't seen the movie and don't plan to.
Ahh well, there's 5. Til next time, folks…
xoxo, Kellan